Most of the people at some point of their lifetime or other in childhood have gone on picnics. Some may do in small scale with neighbors, cousins, or friends, some may have just gone on excursions from their educational institutions and others with more adventurous parents would probably have gone on outings with parents or family friends. Whatever the reason or form may have been, I think all of us can agree that can't deny that picnics are immense fun. Picnic is the perfect opportunity to bond with people, to socialize and have fun at the same time. Considering this in mind, community at Local Rights Programme (LRP) 54, Shyamnagar organized a picnic at their community to celebrate Child Rights Week 2022. ActionAid Bangladesh (AAB) has started its work with child sponsorship in this year, 2022.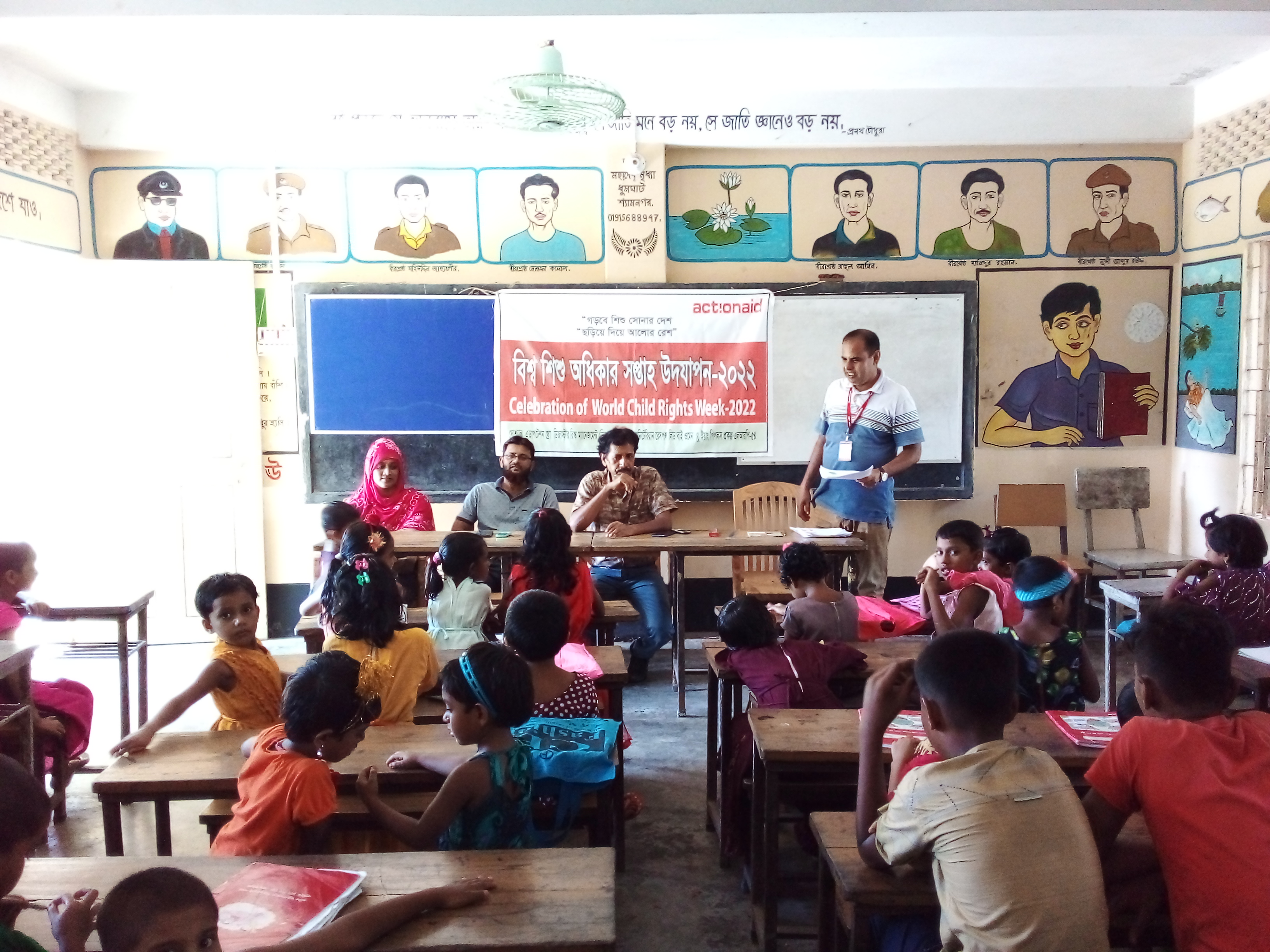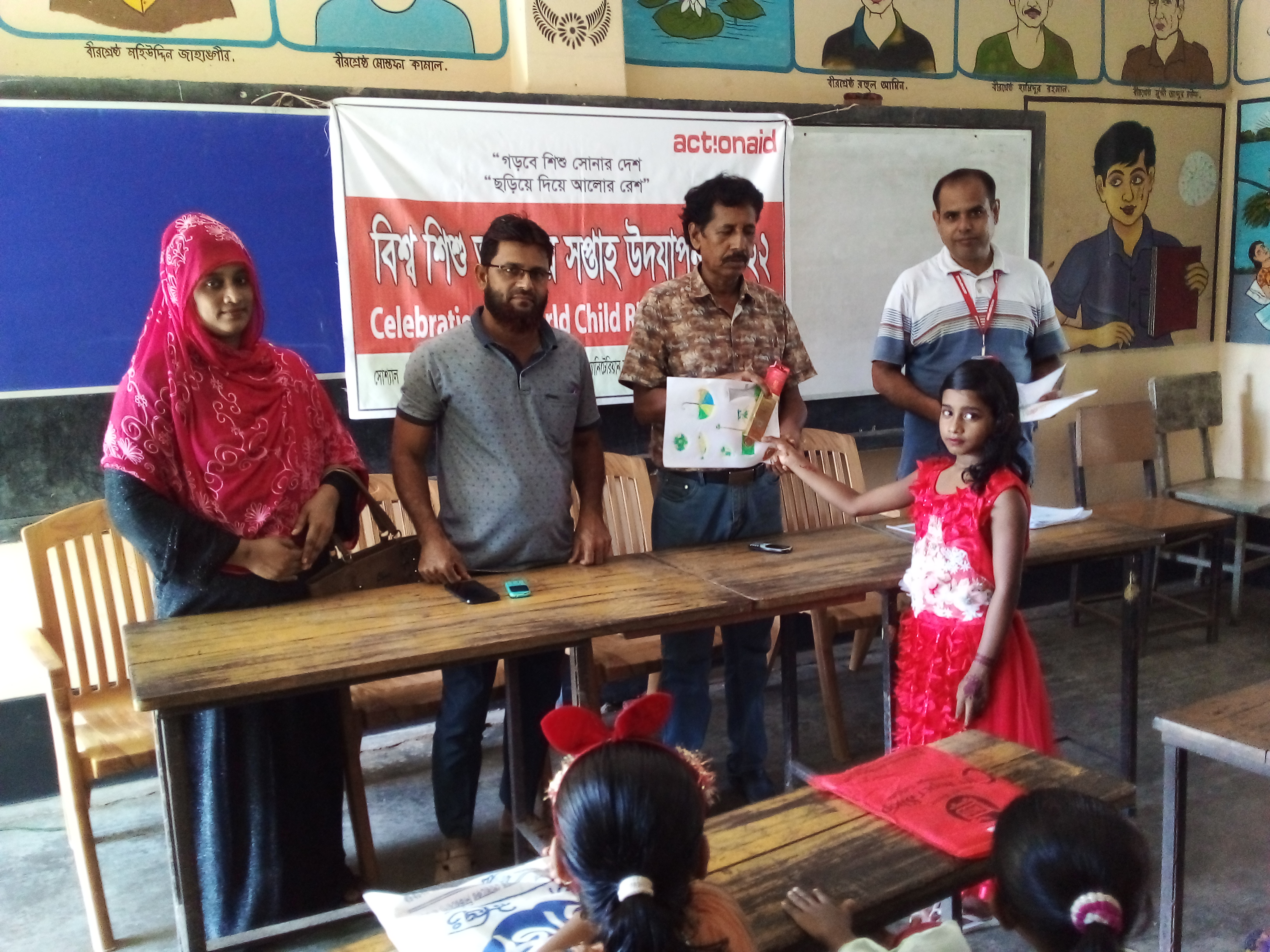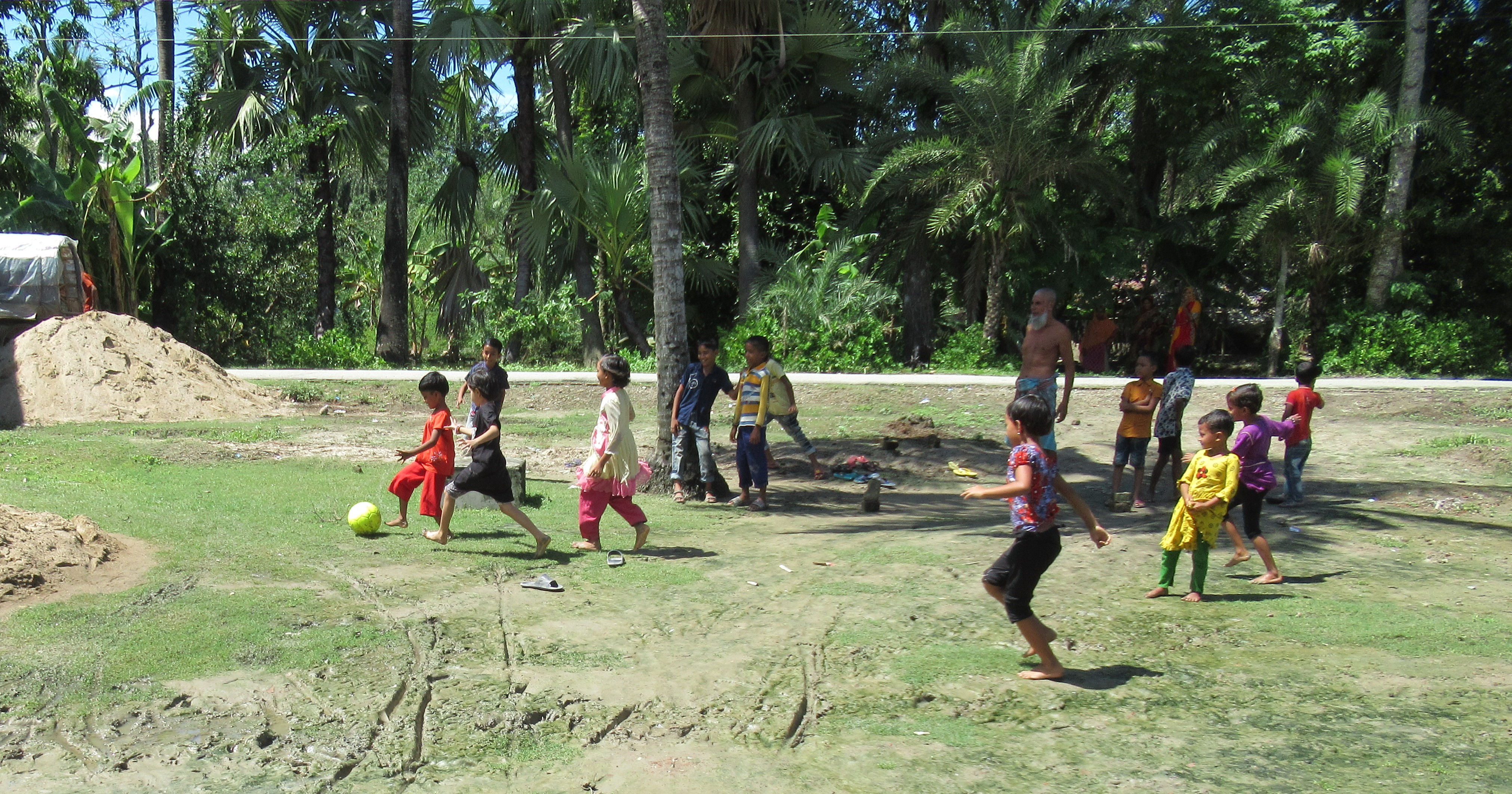 With the support of AAB, around 1247 children took part in picnics at 18 spots in 04 days. Community enthusiastically supported to organize the event for their children. They assisted to organize the children as well as supported in cooking. Furthermore, children enjoyed their day participating in making colorful drawing at drawing competition, playing football match, pillow passing game and taking part in cultural activities of singing, dancing and reciting. Moreover, in the presence of local government and administrative representatives, there were discussion sessions on child rights for children and their parents.
Jim (05), a young girl, reading in class two, was very happy to take part in the picnic and shared, "We are very happy that ActionAid Bangladesh arranged this picnic for us. Me and my friends participate in the games. We enjoy a lot. On behalf of all I would cordially thanks to ActionAid to gift us an enjoyable day".