Libraries play a major role in fostering learning for children, particularly among those portions of the populations that need special support in developing literacy skills, such as preschool and elementary school for children. Keeping this in mind ActionAid Bangladesh (AAB) tries to establish small book corners in those areas where children don't have the opportunity to get the said services at their school or community. As a part of that AAB establishes book corners in 06 child spaces in LRP 51, Chanpara and 04 child spaces in LRP-48, Bakalia for 2098 children which are slum areas, and children of that area rarely get an opportunity to access books besides their formal education books.
Books equip children with lifelong learning and literacy skills, enabling them to participate and contribute to the community. A child member of our book corner, Nusrat (6) from the Chanpara community shared- "The books take me far away from here. During my leisure, I come to the child space and read books along with my friends. Sometimes I also take my child space facilitators help to comprehend the theme of that book if I fail to understand"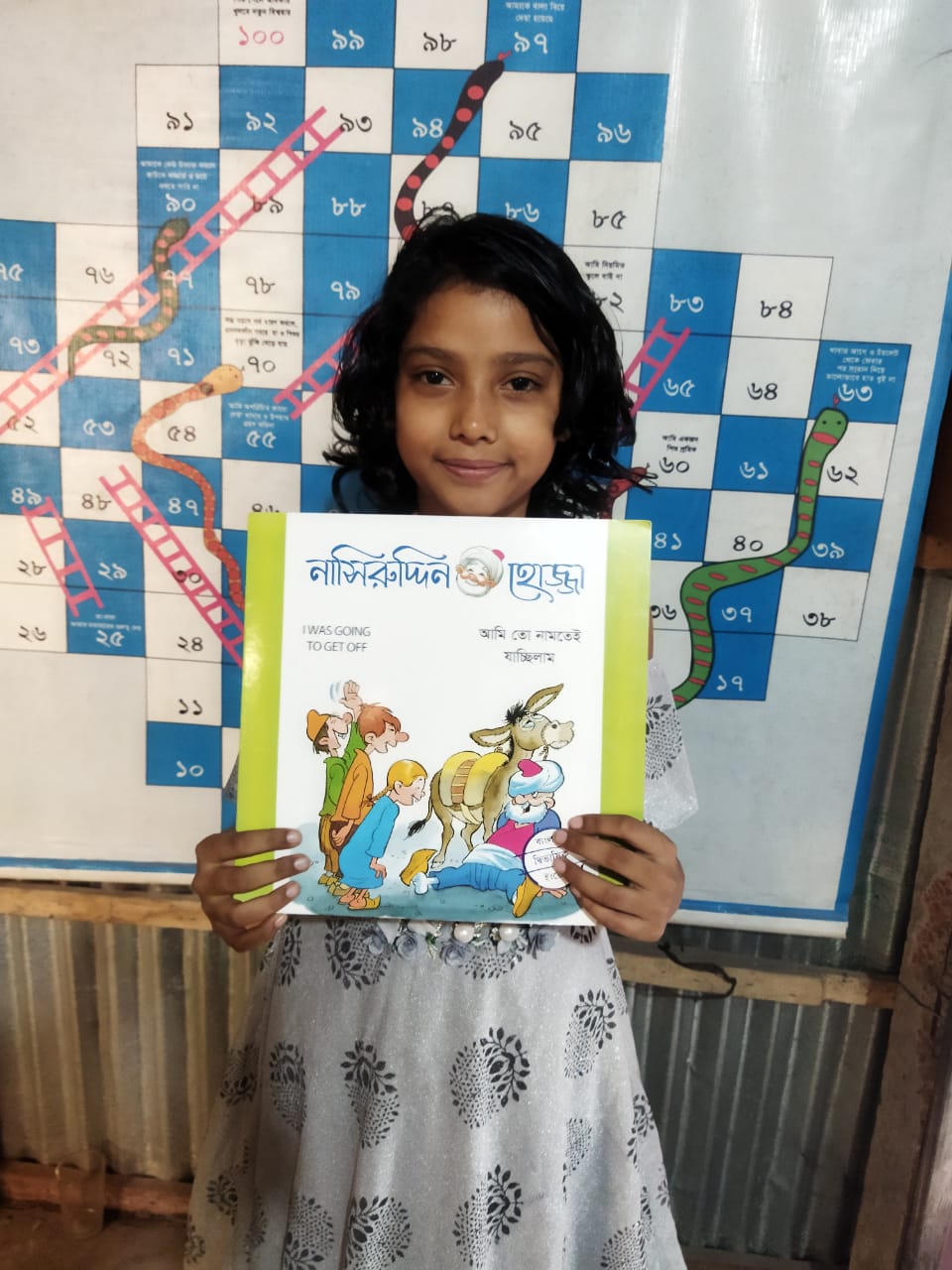 One of the main aims of setting the corners is to help children gain knowledge about their own country, child rights, and different types of general literacy. Apart from this, there are books on climate and environment; so that children can learn on issues related to climate change and be aware of climate justice and develop a sense of their responsibility towards a safe planet. The collection of these books is not huge, but still, there is a good number of books for the children which are essential for information and development of the children. Though it is still early to tell the effects, according to a child space facilitator Nazrul, has been overwhelming. He shared "The absence of books from a child's life doesn't let them see a world different from their own. When they do, it brings light to their own lives. Parents of those children are also encouraging their children to come to the child space so that they can read books"
We believe that such initiatives encourage children to spend considerable amounts of time with books, a first step toward reading achievement. Observations and interviews also show that these small book corners help children to become confident and competent and they also give children their first experience of being a citizen.