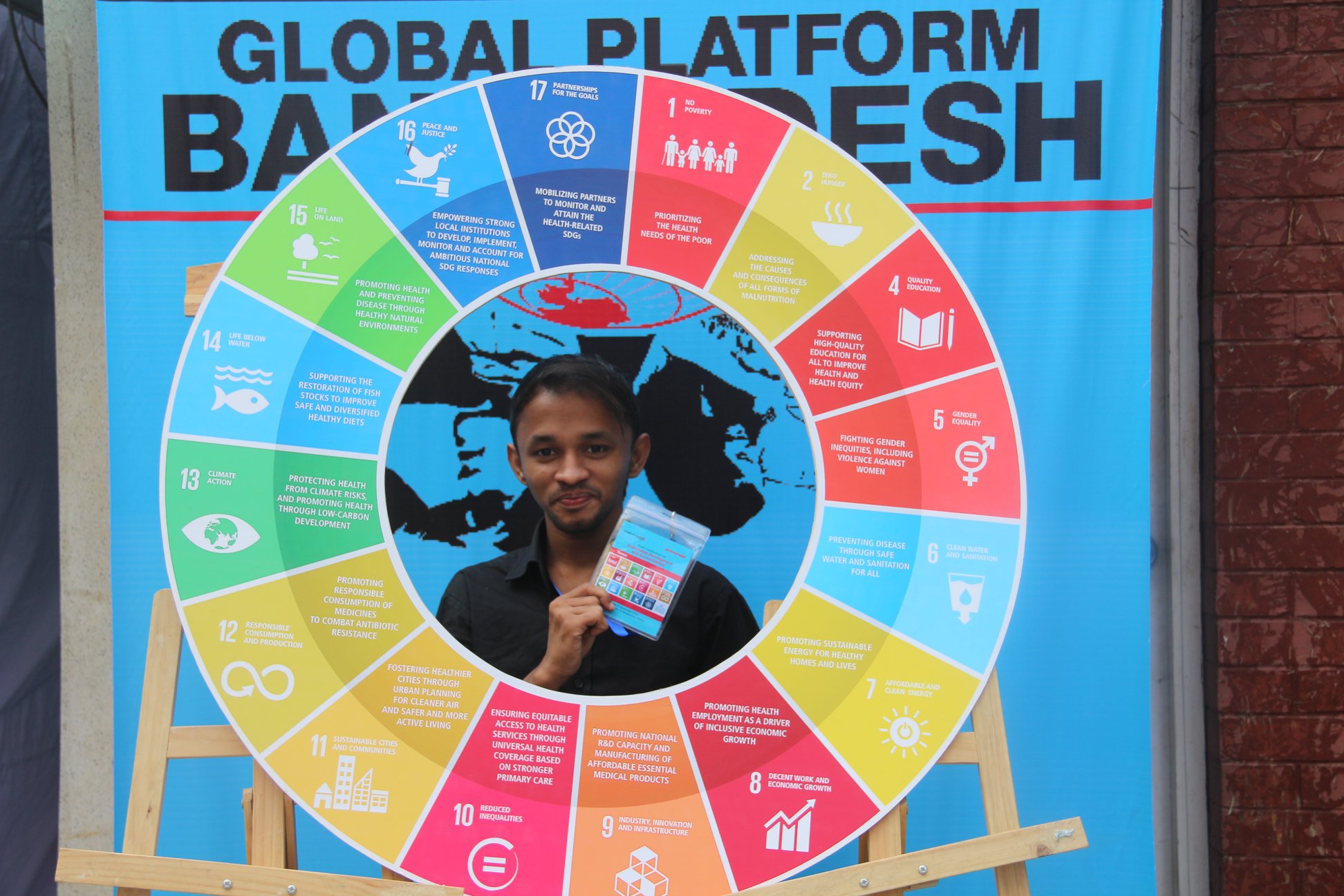 Introduction
Global Platforms is ActionAid's network for youth-led activism, initiated in 2009.
Global Platform delivers participatory and action-oriented capacity building centered around our Global Platform training hubs for youth-led activism.
At Global Platform Bangladesh we support movements, youth networks, organisations, and individuals who work to promote the agenda of progressive youth-led change. Our aim is to equip young people with knowledge, skills and attitude to facilitate progressive social change.
Project Activities:
Building Capacities, Connecting People and Causes and Inspiring Action
Global Platforms is ActionAid's network for youth-led activism. We support movements, youth networks, organisations and individuals who promote progressive social, political and economic change around the world.
Through capacity building and support to various youth-led initiatives, we seek to promote young people as drivers of change towards a more just, sustainable and democratic world.
Supporting youth-led initiatives
Global Platform supports several non-curricular initiatives, which seek to strategize, plan, carry out and evaluate different forms of youth-led organising and direct action.
Project Focus Areas:
A Vibrant Youth Hub for Young Activists
Global Platform Bangladesh is a dynamic and inspiring environment where young people can think freely, develop their own ideas, network with like-minded young people and connect, discuss and act on local, national and global political issues together.
It a space where young people frequently organize or host network meetings, carry out youth hub day celebrations, engage in issues-based discussions, and facilitate different campaigns, network events, study circles, photo exhibitions, workshop and various campaign activities.